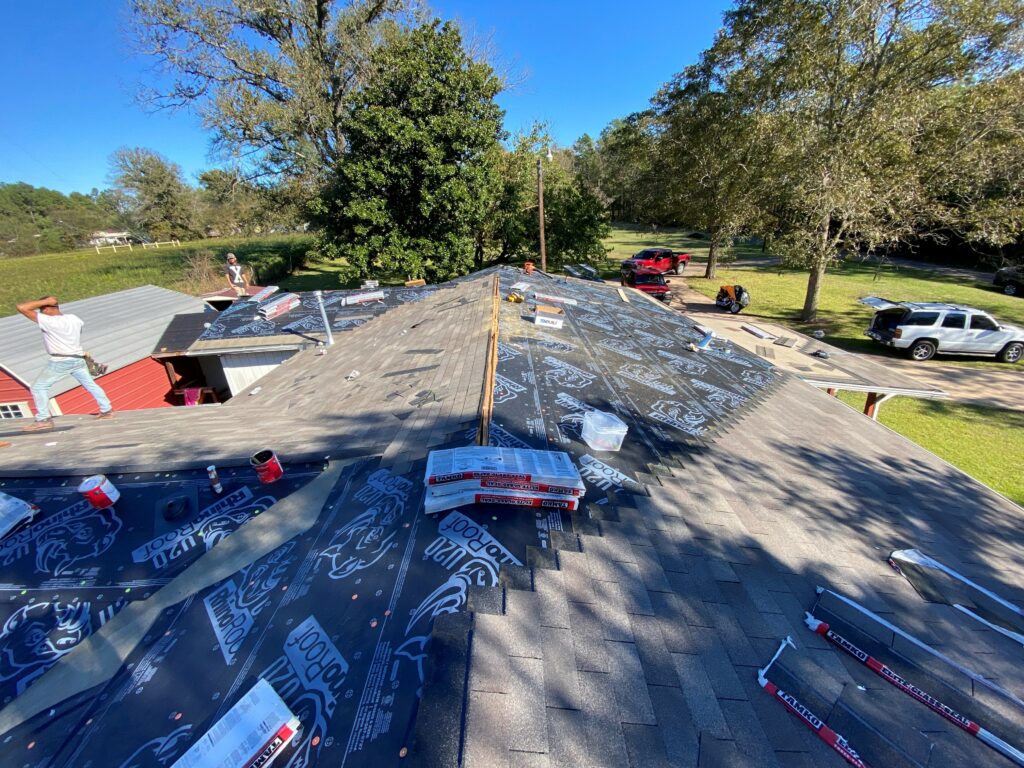 Materials and Types
Grumbles Roofing Co. only uses the highest quality roofing materials available from Tamko including 20, 30, and 50 yr. shingles as well as Owens Corning products. We strive to provide a full array of quality products to choose from regardless of your need for a certain size, shape, or color. Metal Roofs are also available. Metal may be a bit more pricy than conventional shingles, but the benefits may out weigh the cost with some customers. A metal roof, will not burn or support combustion and in high winds, metal has shown to out perform other roofing products. Many people are choosing to install metal roofs because they virtually never need to be replaced, saving you money while adding value to your home.
Schedule your free estimate today!
Get in touch with Grumbles Roofing Co. today to find out more information and let us answer any questions you have. Call for a FREE estimate today!
Get a Free Estimate
Call Now: (936) 632-0102